The industrial partner for your electronics project
MICROTEC is part of the Agora Industries group, a cluster of complementary businesses with high added value. The company specialises in electronic and mechatronic design, test engineering services, single-phase industrial wiring, small and medium series as well as operational maintenance.
MICROTEC operates mainly in the aerospace, aeronautical, automotive, defence and medical sectors.
DUAL HIGH-REL
Space Quality at the price of Aeronautics
The dual competence IPC and ECSS.
Proposal to optimize the assembly cost by adapting the "process quality" slider to the best "need/cost" compromise.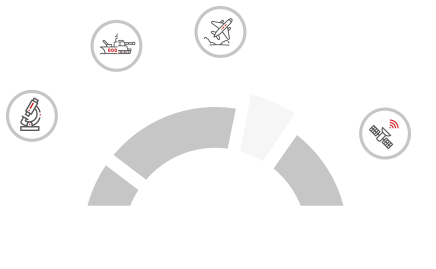 INTEGRATED PACKAGE
Intervention at all stages
Microtec is the industrial partner for all or part of the process, from the study to the manufacture of your electronic projects, offering its customers "intervention at every stage".
Innovation, Engineering, Expertise

a.  System architecture
b. Electronic board design
c. Equipement development
d. Test bench and tools design
e. Qualification and validation
Quick services
a. Mock-up (electronic boards, equipements…
b. Drawers and cabinets integration
c. Harnesses manufacturing
High Reliability Electronic boards manufacturing

a. Industrialization
b. Process qualification
c. Components sourcing
d. Assembling and Inspection
e. Thermal cycling and tests
Cabinet and Embedded equipments integration

a. Integration
b. Fonctional tests
c. Qualification tests
MRO (Maintain, repair and Overhaul)

a. Hot-line
b. Maintenance activities
c. Obsolescence management

CERTIFICATIONS
Quality standard
> Service workshop audited and certified according to PART 145
> Wiring according to IPC610E and 6210B class 3
> ASF (French space agreement)
> Thales Alenia Space: major supplier
> Liebherr Aerospace: agreed repair station